Surprise the Love of Your Life with the starry sky of your special moment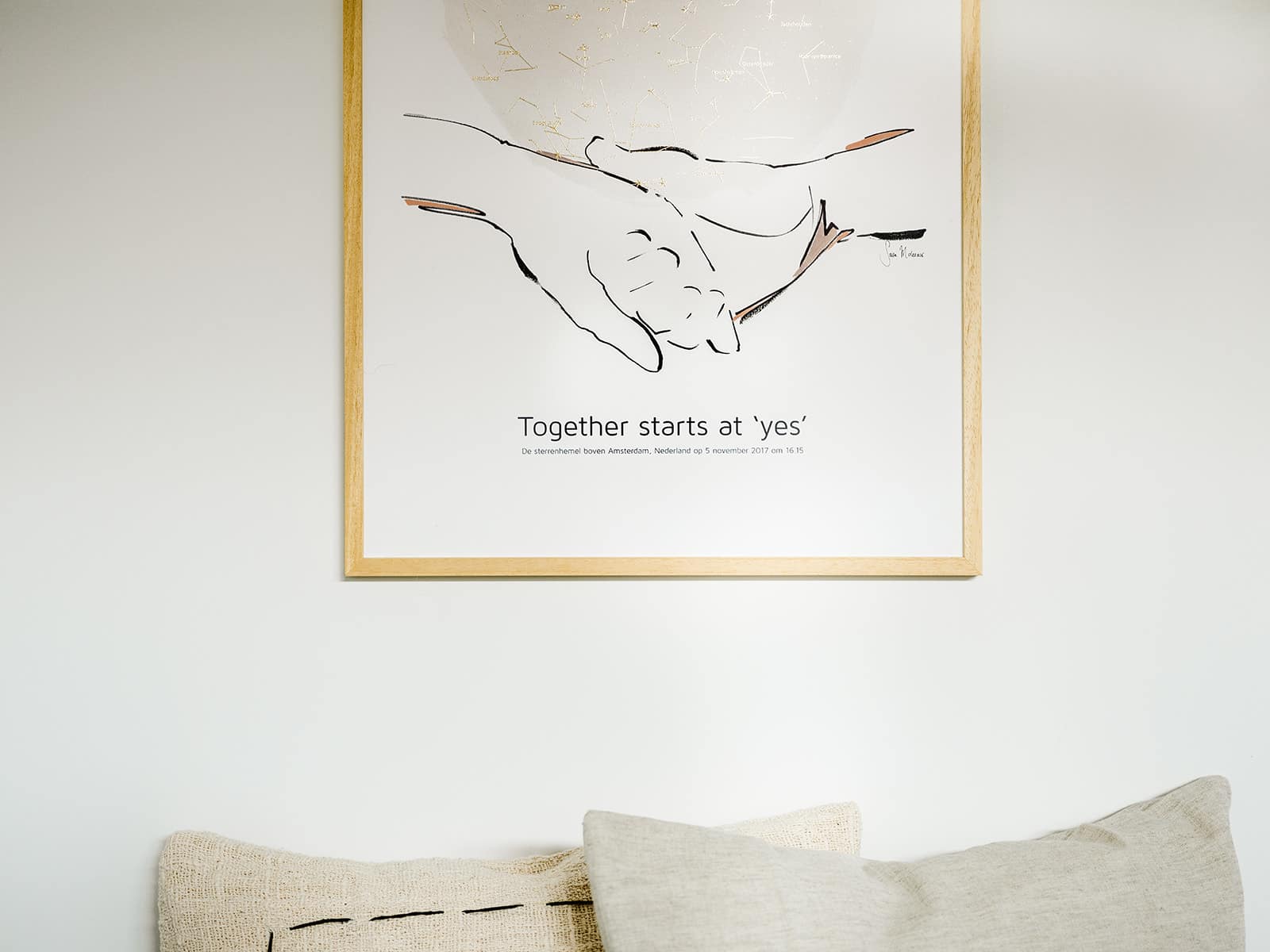 To which special moment shared with your love do you think back often? The moment you met, the first kiss shared, your engagement, or the moment you said I DO…. With MrStarsky's starry sky posters this special moment can be relived everytime, by gazing at the stars of that moment!
Fill in place, date & time of that special event and further personalize the poster – for example, a quote from your favorite song, Mr & Mrs or 'just married'.
The perfect wedding gift
Saying I DO is such a special moment and something you will remember a lifetime. A moment to keep with you forever! Wouldn't a starry sky poster just be the perfect present for newlyweds – a magical and beautiful wedding gift to surprise a family member or a close friend.
Good to know: a starry sky poster can already be ordered prior to the wedding day (you just select a day in the future when designing your poster on our website). That way, you can surprise them at their wedding day with the starry sky of the moment they said I DO!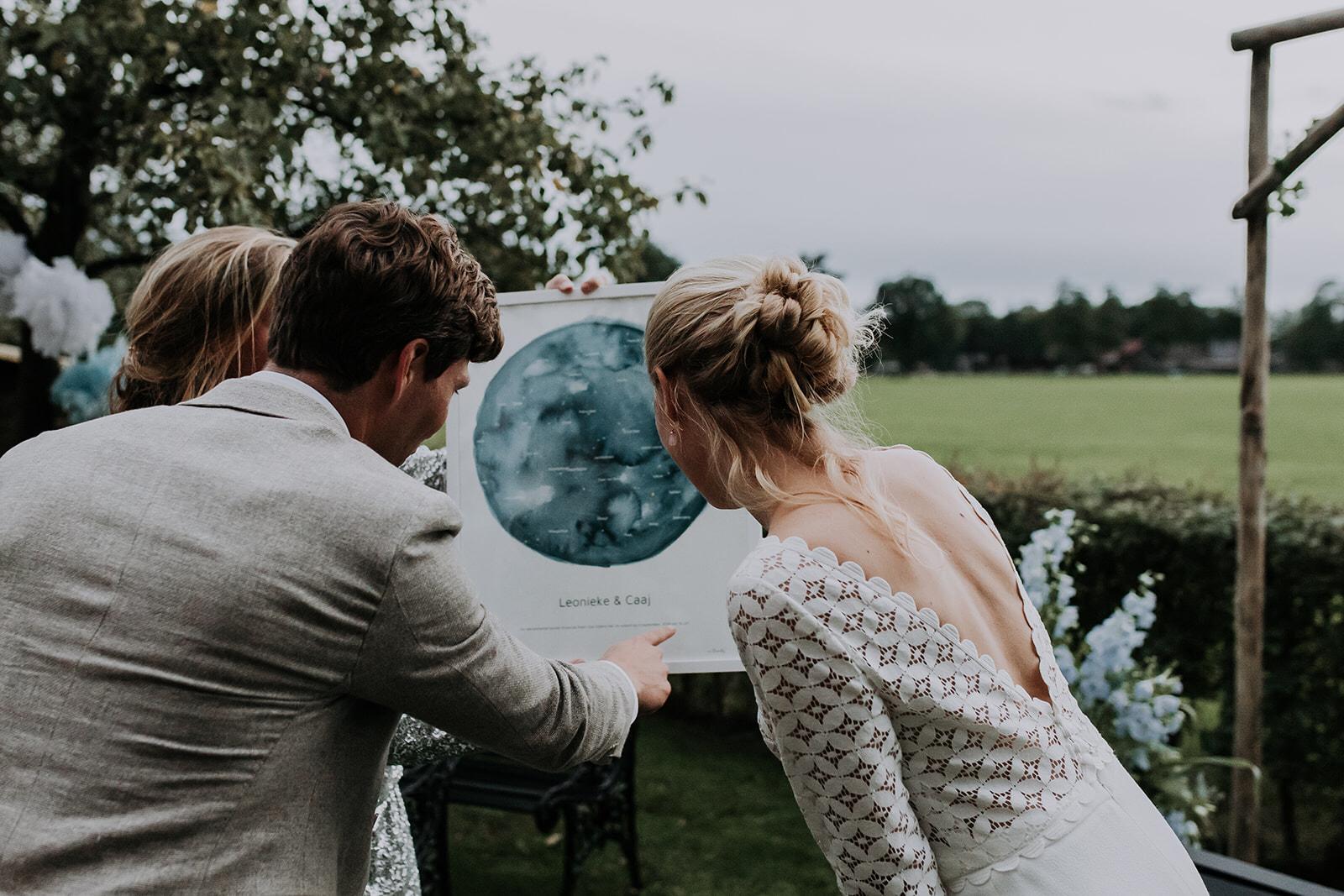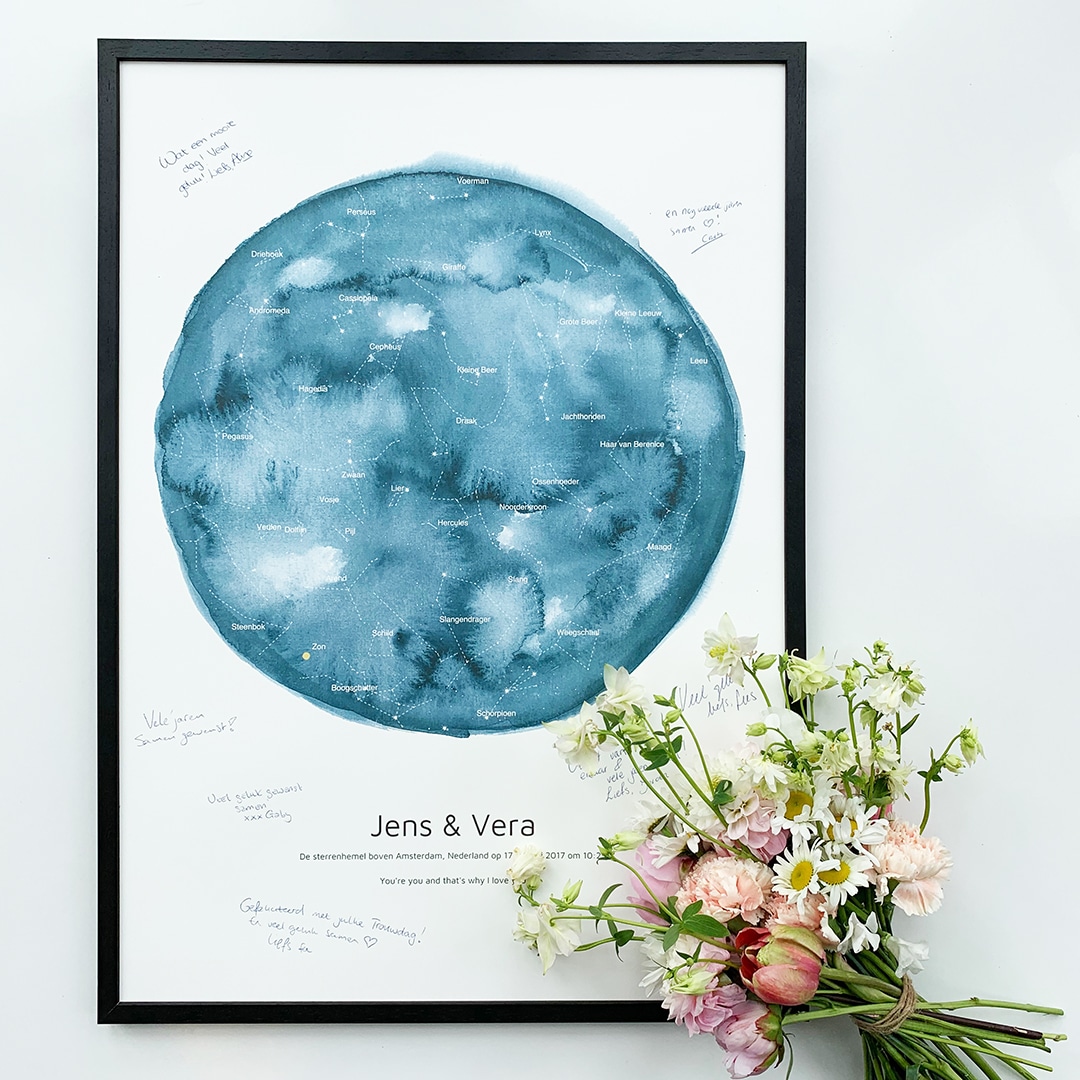 Fun idea!
Are you looking for an alternative to the traditional 'guest book'? Then get the starry sky poster, put it down and let everybody write something on it – it's a great way to capture and remember who joined you in celebrating your wedding.
 Choose between different illustration styles and you design the starry sky poster all by yourself.