Personalized picture book Reach for the stars
Personalized picture book Reach for the stars
€26,95
Reach for the stars! Personalized hardcover children's book (€26,95)

€ 29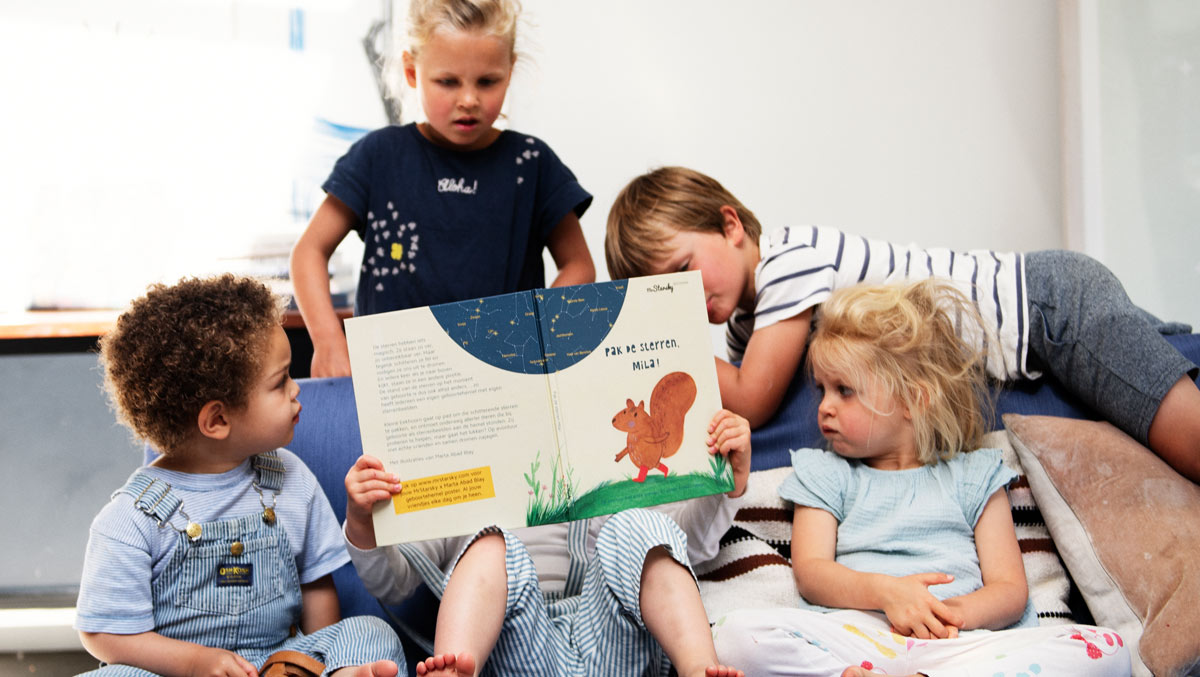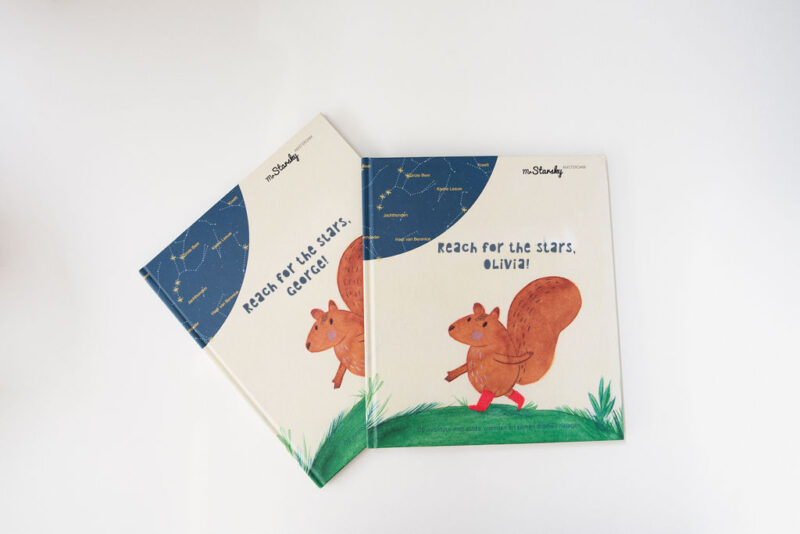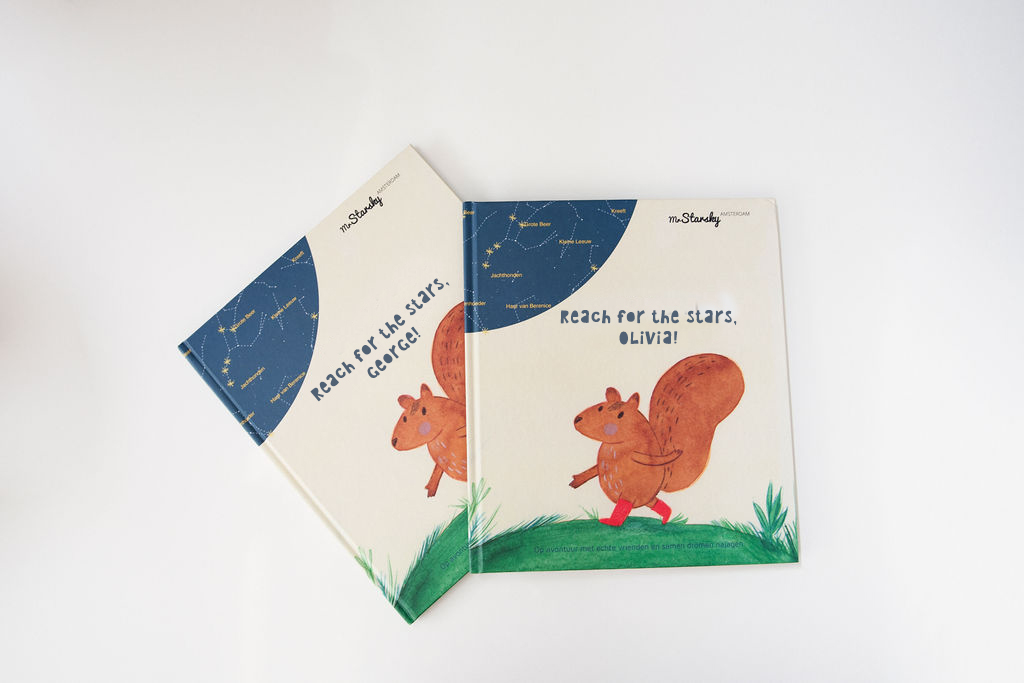 The child is the star of this story
Little Squirrel embarks on a journey to reach for the shining stars…
The squirrel goes by the name you fill in. Small children will be mesmerized while listening to this story, because in this special picture book they are the star!
A unique adventure based on the personal starry sky at birth
Little Squirrel meets all kinds of animals along the way who were up in the sky as constellations at the time of birth.
The story is based upon the added place, date and time of birth and therefore makes for a truly unique and magical adventure for the child receiving the book.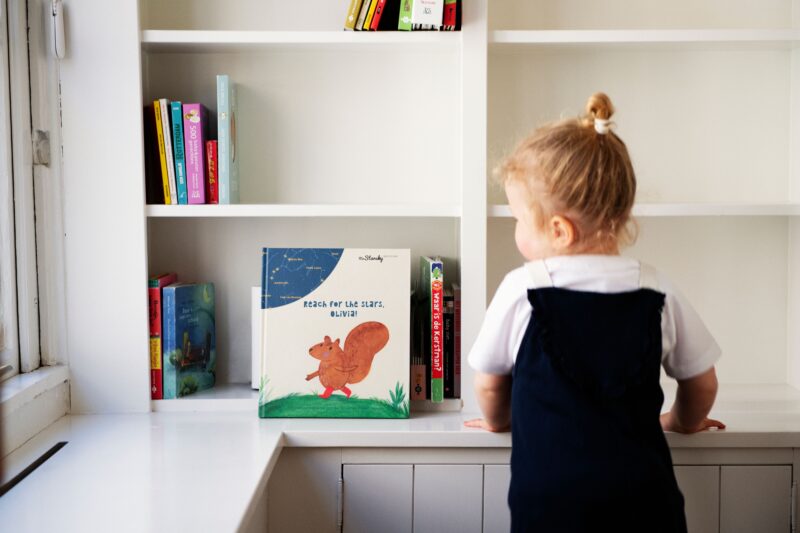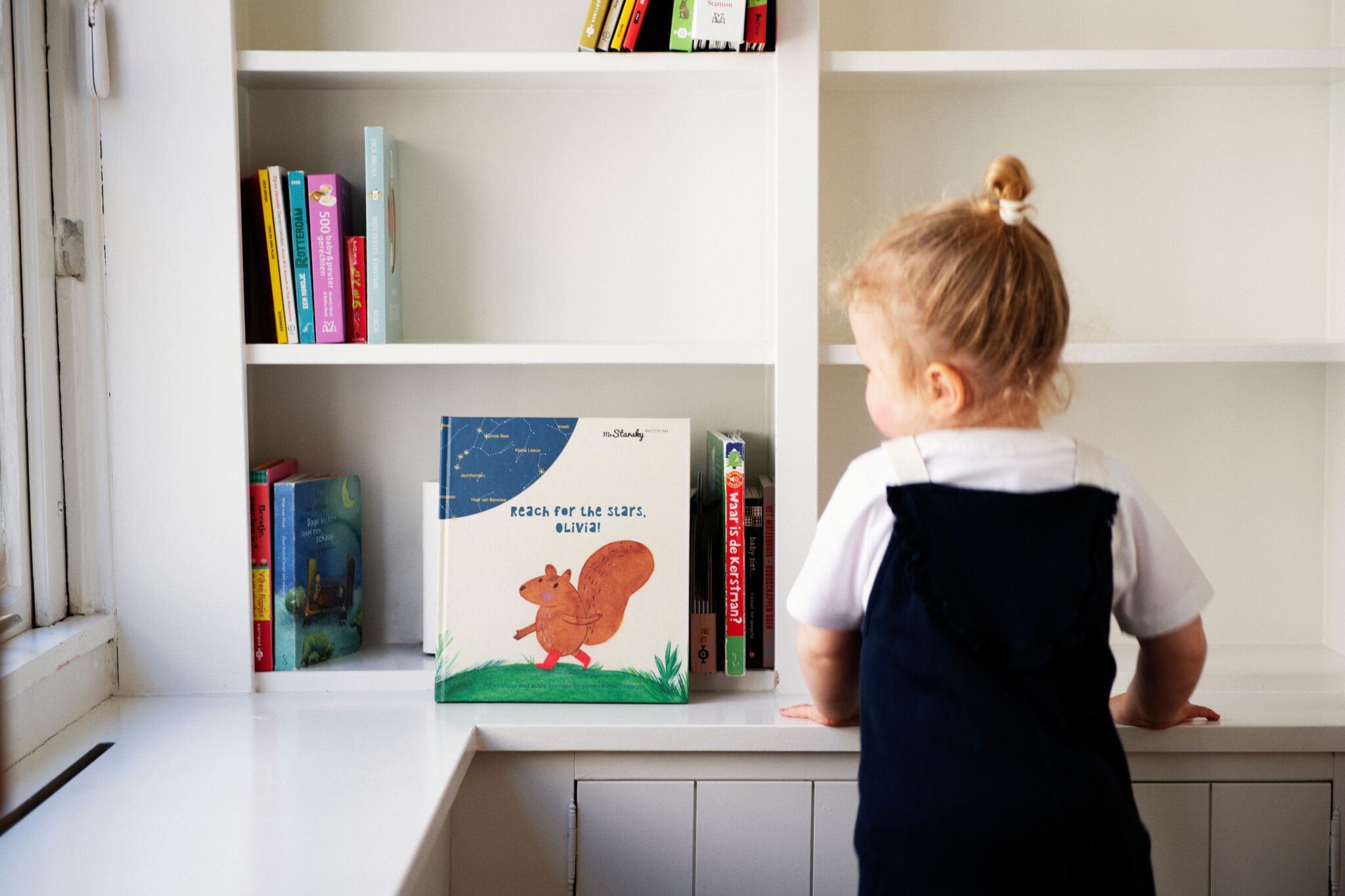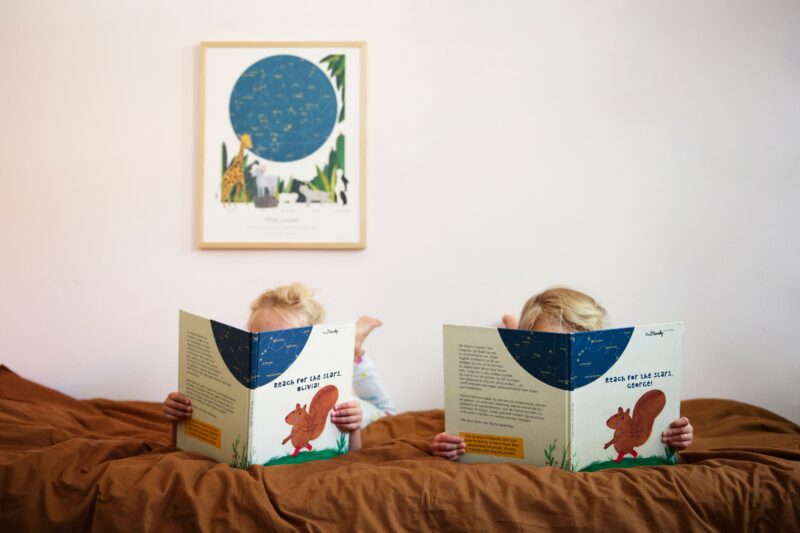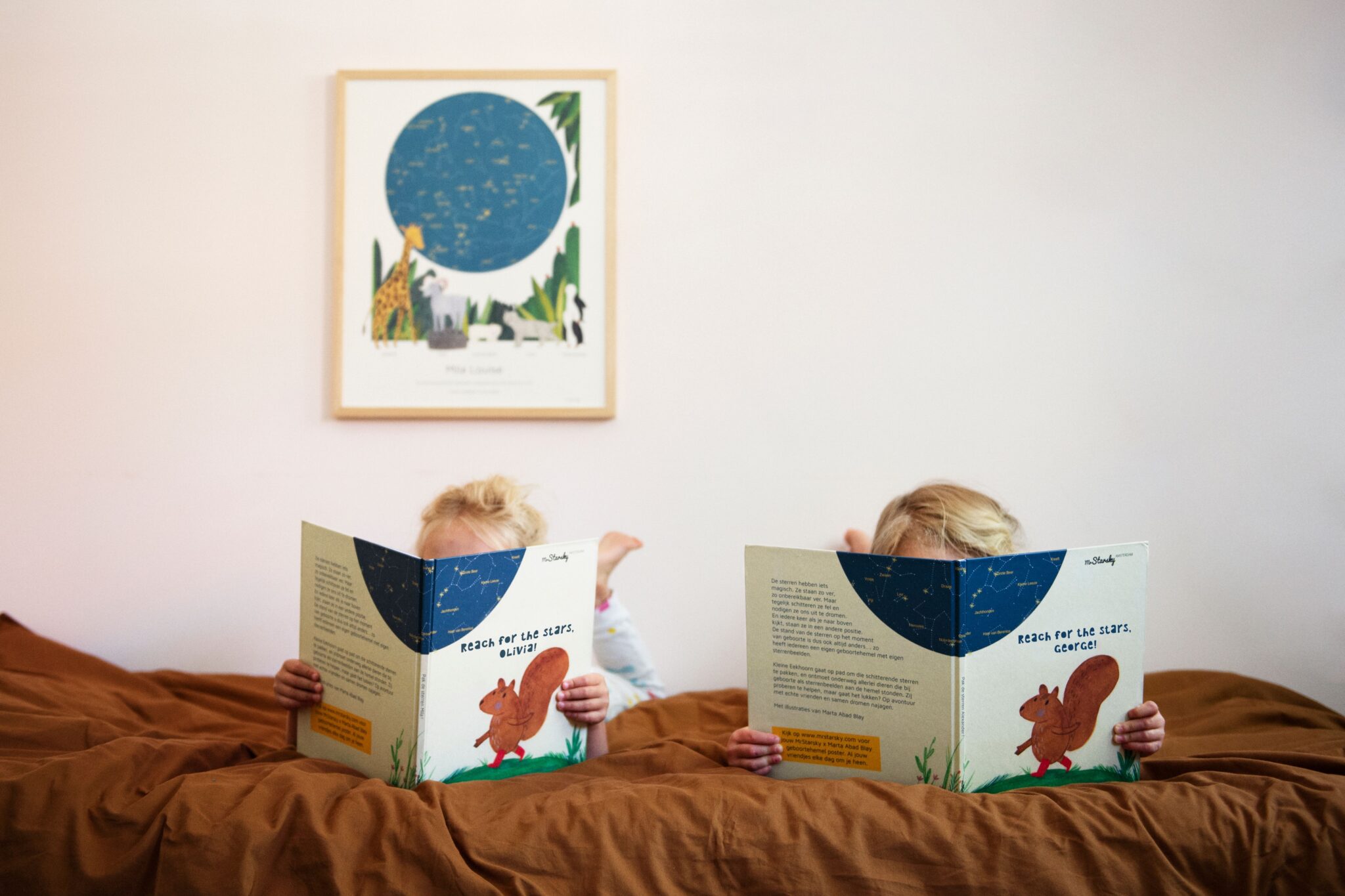 Reach for the Stars
A tale on the stars and making your dreams come true. Teach your children to follow their heart and always reach for the stars. If you can dream it, you can do it, because the sky is the limit!
Beautiful illustrations by artist Marta Abad Blay
The magical world of a nightly adventure is brought to life by Spanish Marta Abad Blay's beautiful illustrations. After having designed one of our much loved starry skies she illustrated this special picture book.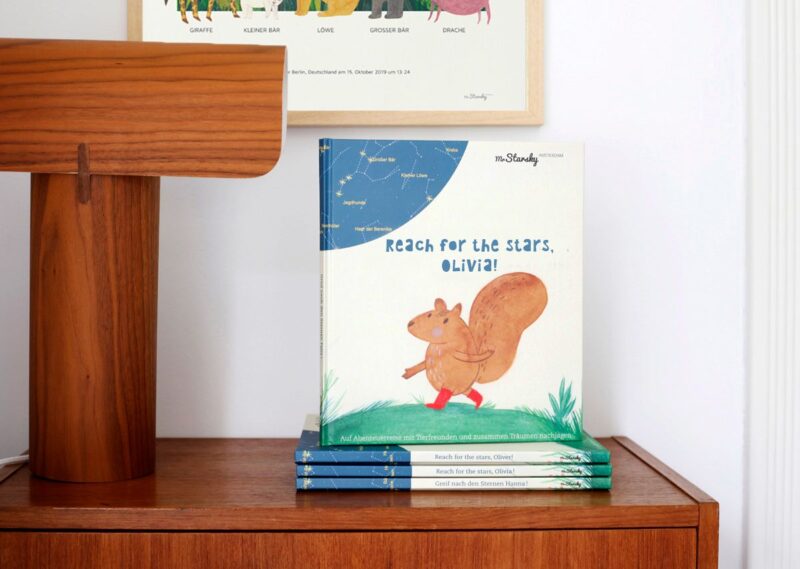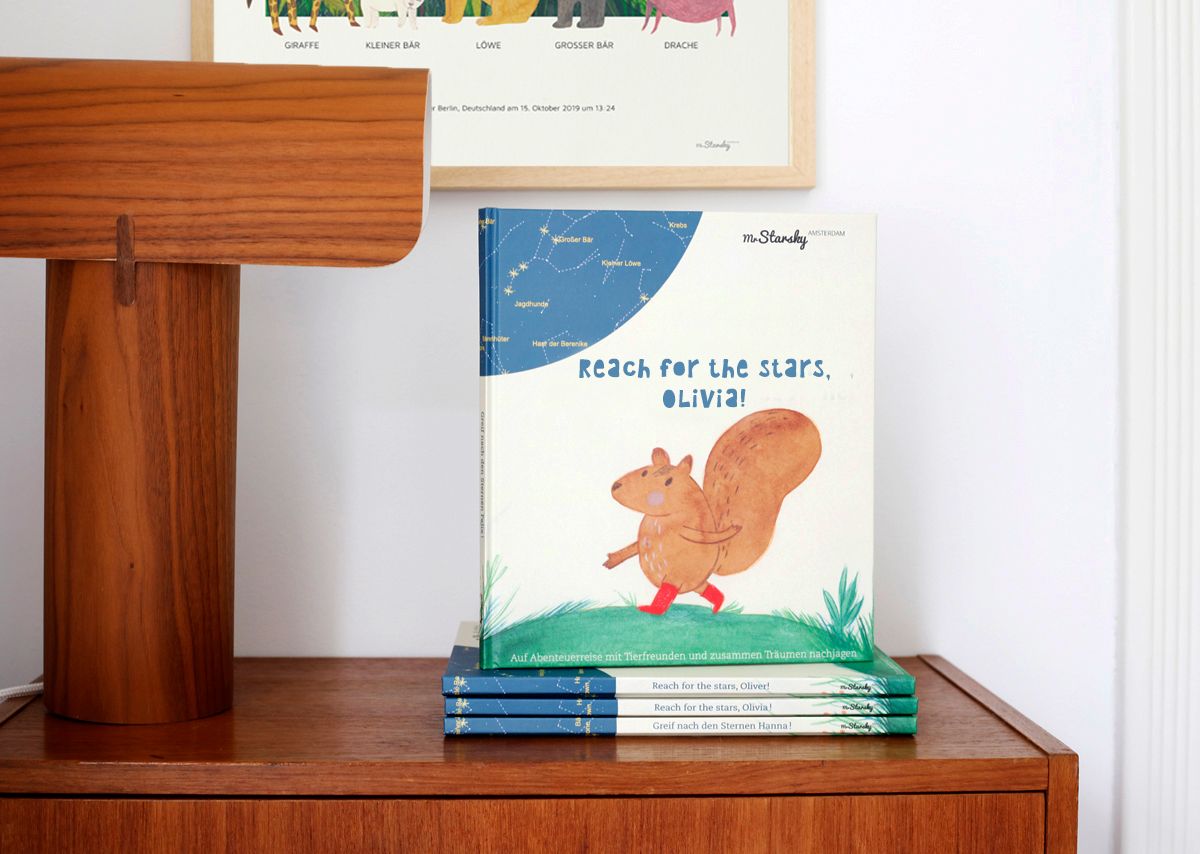 The perfect gift for young children
The book is hardcover and made of beautiful and solid FSC-approved paper, so it will last a lifetime. After submitting your order you will receive your unique picture book within 3 to 5 weekdays!