Reach for the stars, …!
The sky is the limit! It is with this message that we want to inspire children up to and including 6 years of age with a personalized picture book, in which the birth sky determines the storyline. With this book you teach your kids to literally reach for the stars – if you can dream it, you can do it.
By entering the birthplace, date, time and name of the child, you will be able to create your own beautiful picture book "Reach for the stars, …!" with illustrations by Marta Abad Blay.
The five star signs that stood central during the birth are the animals that the little squirrel meets during its adventure and that help the squirrel reach for the stars. On top of that, the squirrel will be named after the child – this makes the story even more personalized and compelling to your little one.
The deeper message of the story is that you can achieve anything you want, to give children inner strength: the sky is the limit!
For the book, we use thick, 100% natural and FSC-tested 170g paper, with a high-quality hardcover.
Price:  € 24,95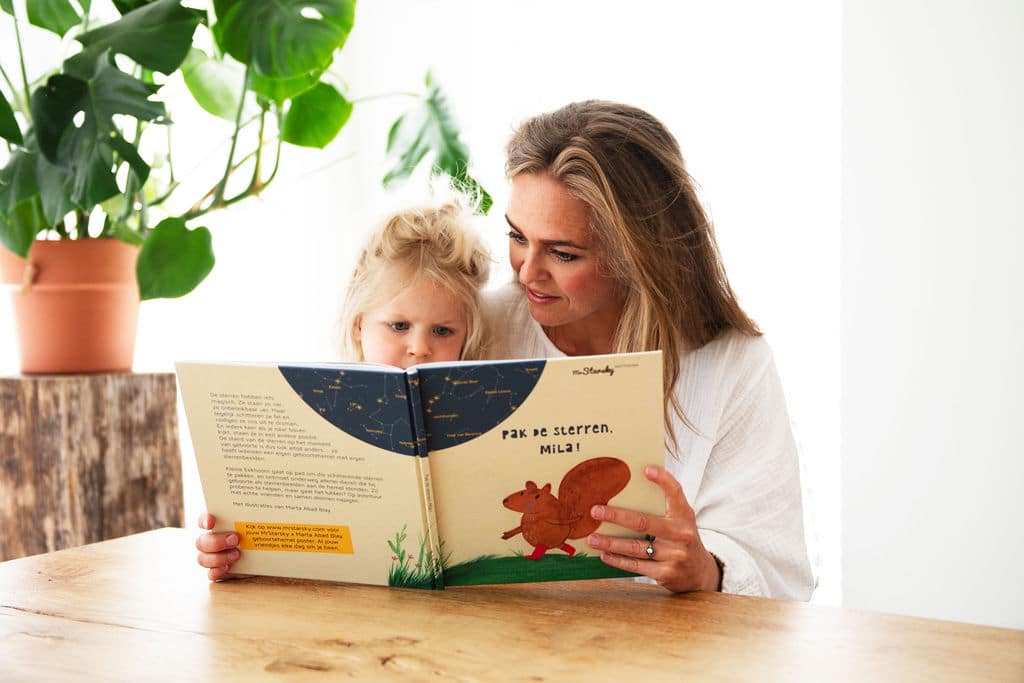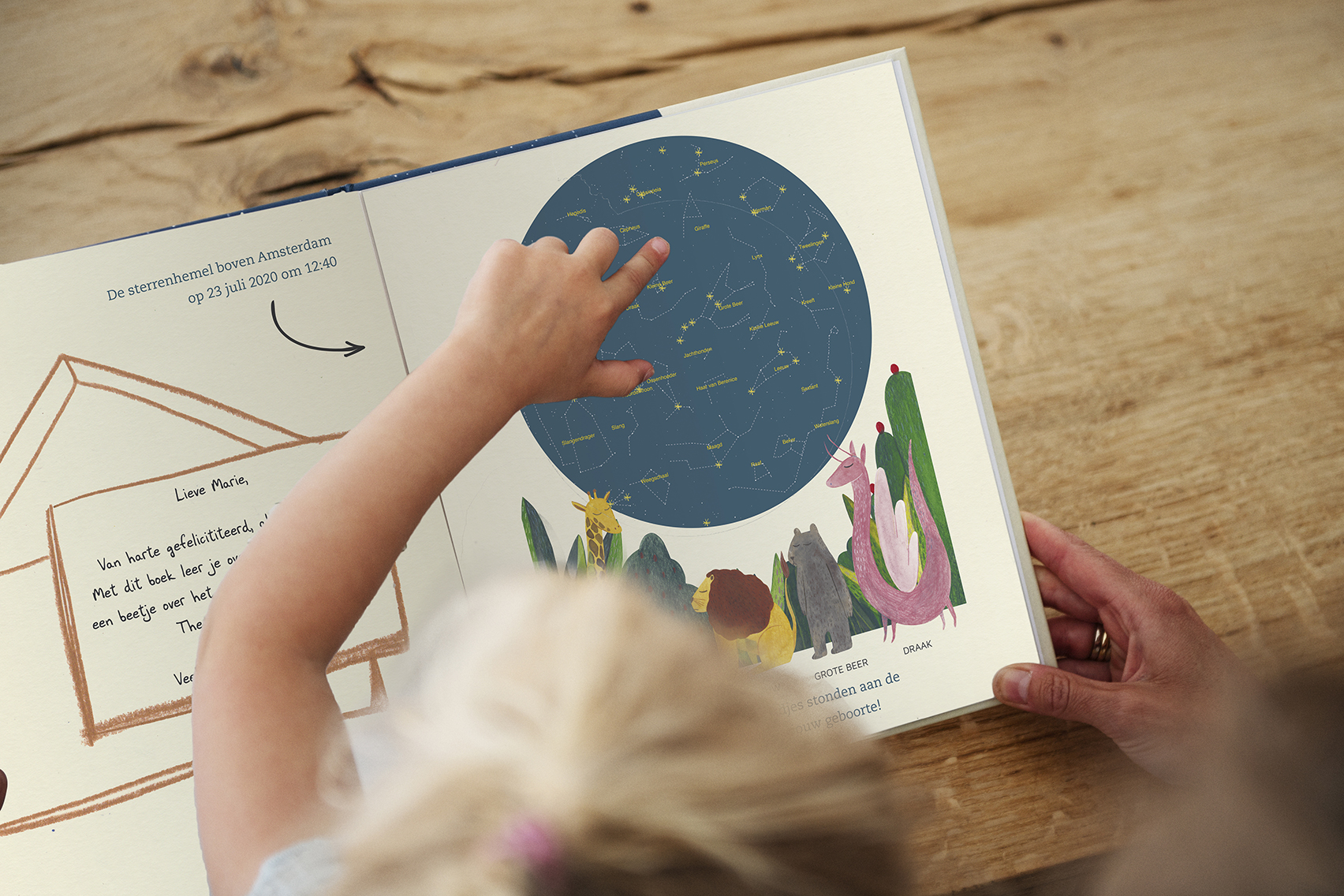 At this moment, the book is only available in Dutch – other languages will follow soon. Stay up to date, we would like to inform you when we have news about the release of the book in English! By applying, you agree to our privacy policy statement.